SERVICES, EQUIPMENT, AND TECHNOLOGY
Our use of state-of-the-art equipment and experienced technicians are differentiators for S&S, leading to our customer's confidence and long-term partnerships. Setting the highest-quality standards for the steel fabrication industry, we consistently reinvest in our plant and employees; benefiting you, the client. Our experienced technicians operate the latest in fabrication equipment housed in our modern 100,000 square foot manufacturing facility, utilizing steel from six different suppliers. Additionally, we have seven highly trained field crews enabling us to deploy on short notice over a broad geographic footprint. As a company, we're armed with the latest in cutting-edge technology and the most advanced equipment in the industry. This allows S&S Welding to provide our clients with the finest in premium steel fabrication.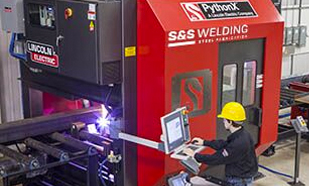 Structural Steel Fabrication
We have multiple steel suppliers to manage costs and ensure our clients are getting the highest quality product at the best value. We purchase raw material based on specific client requirements. Purchased steel is then fabricated to precise customer specifications using detailed digitized plans/files that encompass cutting, welding, painting, etc. for the specific project. We use the latest in BIM modeling for detailing to optimize, fabricate, and provide the highest precision with low error rates.
Bending/Forming
Cambering
Column, Beam Shapes, Parts
Embeds
Plasma Cutting
Plate & Structural Steel
Shearing
Miscellaneous Steel

Bollards
Dumpster Gates
Ladders
Railings
Stairs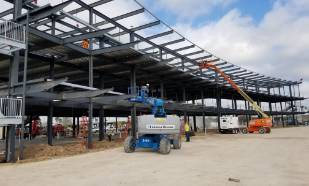 Structural Steel Erection
We recognize the importance of experience, knowledge, and safety. We invest in the training of our field crews to ensure they have the proper skills to perform their job efficiently and safely, which enables us fast deployment and fewer jobsite delays.
Self-Performed 80%
(7) Road Crews; (50+) Field Employees
Link-Belt Crane HTC 8675LB
(17) Flat Bed Trailers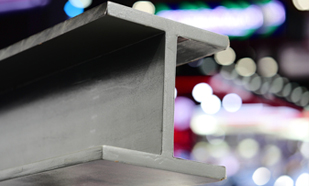 Additional Services
S&S Welding serves as a nationwide supplier of materials and is licensed in Alabama (#S-52281); Arkansas (#0387710520); Florida (#CGC1516661); Louisiana (#66515); Tennessee (#12678624); and Washington (#604757162).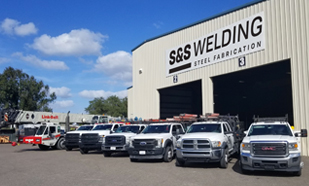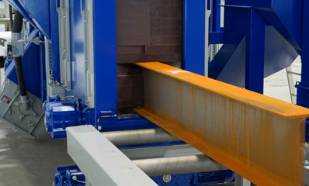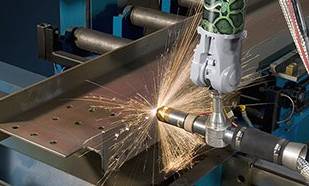 Equipment
Structures are only as good as the equipment with which they're built. That's why S&S Welding uses only state-of-the-art, paramount equipment that's not only reliable, but offers the latest in fabrication technology, providing our technicians with the ability to achieve high quality results, low error rates, and a safer work environment.
Our latest acquisitions include:
120-Ton Ironworker – The Scotchman Ironworker is an American-made hydraulic ironworker designed for metal fabrication. Scotchman Ironworkers are among the best in the business and the most trusted and versatile machine a person can have in their manufacturing or fabrication shop.
ACS Plasma Cutting Table 10'x24' 1.5" Cut Cap – One of the most versatile cutting machine platforms, designed to cut out geometric shapes at a high speed using a Plasma Torch or an Oxy-fuel Torch, while minimizing material waste.
Accurpress 400 Ton x 14' – This machine features rugged builds, oversized components, and powerful gauging devices. It is tough, durable, and stands up to any forming challenge.
Accurshear 3/8"x12' – This North American-built machine is a combination of simplicity and strong, proven design. This heavy-duty shear can tackle any application.
Cambco 1170 W40x244 Cap – A cambering machine that utilizes two primary hydraulic cylinders spaced some distance apart. This distributes the bending over a length of beam; thus, the strains from the direct pressure on the web and the bending are not concentrated at one spot as is the case when a single ram is used. This, along with special guides and supports, reduces the possibility of twisting and buckling.
Hydmech M20A – An automatic horizontal pivot band saw providing exceptional miter cutting capability for heavy-duty applications. It provides exceptional cutting performance on a wide range of material.
Hydmech M20A-120 – A heavy-duty automatic horizontal pivot band saw with an ability to miter cut from 90 to 60 degrees. It makes an excellent machine for large fabrication jobs.
Link-Belt HTC 8675LB – Designed and built in North America, this telescopic truck and crane offers counterweight flexibility, big engine and transmission power, along with air-ride promise incredible mobility on the road or on the job.
Meeser Metalmaster Xcel plasma table – The MetalMaster Xcel features state-of-the-art industry leading traversing speeds of 3000 IPM, robust design, and high acceleration drives. Features include a 10'X20' slagger table, a Global Rotator Delta bevel that can cut up to 52 degrees and 460 degrees rotation, cut and piercing up to 2" thick, with edge cuts up to 3" thick, overall accuracy of +/- .002 at travel speeds up to 3,000" per minute, pin stamp marking, and Hypotherm HPR4000XD.
Ocean Angle Line Cap. 6x6x5/8" – The world's most compact angle line with a unique patented design that gives it an edge in the market place where processing clip angles and long bracing angles is a necessity. The ability of it to efficiently process short and long flat bar makes this machine so versatile.
Ocean Avenger Drill Line 60' – This amazing machine has changed the lives of many a steel fabricator. It is an extremely space-efficient, beam-processing solution that not only lays out and drills all your holes in any steel profile in a fraction of the time it takes you to do it manually with a mag drill, but it also lays out the marks for all your welded attachments, virtually eliminating the need for a tape measure.
Ocean Shot Blaster – A completely unique shot blast machine for cleaning structural steel sections. The exceptionally efficient turbine design allows fabricators to clean steel with the lowest power consumption. Pre-blasting steel reduces grinding and cleaning, reduces rework, and creates a clean work environment, improving morale and safety.
(3) PythonX Structural Fabrication System – The #1 Robotic Structural Fabrication System in the world. This complex solution automates processing operations while providing increased productivity and unmatched cut quality with predictable and consistent output.
Overhead Cranes – Optimizing productivity, safety, and space savings, overhead cranes allow for easy lifting and moving in industrial facilities. S&S currently operates with five 5-ton overhead cranes and eight 10-ton cranes.
Service Trucks – Seven commercial service trucks allow us to help and service our customers to the best of our ability.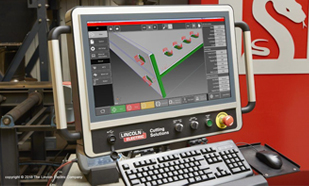 Technology
We use the most advanced operational software, including Fabtrol, FabSuite, Camduct-Plasma Table, ProNest, Versafab-Python, AutoCAD-Python and Plasma Table, SDS2-TEKLA Detailing System, and P2 Programs-Steel Tracking System.