COMMITMENT TO EXCELLENCE
Our use of state-of-the-art equipment and experienced technicians are differentiators for S&S, leading to our customer's confidence and long-term partnerships. Setting the highest-quality standards for the steel fabrication industry, we consistently reinvest in our plant and employees; benefiting you, the client. Our experienced technicians operate the latest in fabrication equipment housed in our modern 100,000 square foot manufacturing facility, utilizing steel from six different suppliers.
As a company, we're armed with the latest in cutting-edge technology and the most advanced equipment in the industry. This allows S&S Welding to provide our clients with the finest in premium steel fabrication.
WHAT MAKES US DIFFERENT?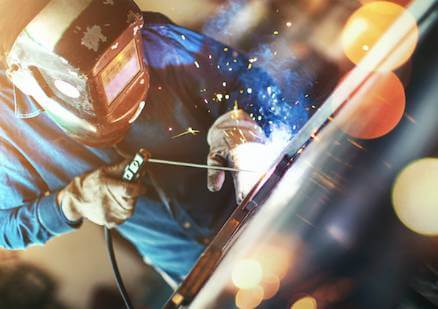 As a family-owned-and-operated company, we are united in our leadership, goals, and commitment. Team work, training, and continuous communication ensures you receive high quality service and are always kept in the loop. Individually, we are accessible, responsive, and able to make quick, on-the-spot decisions to keep your project on schedule while being cognizant of your bottom line. S&S Welding is ready to take on your next commercial project and exceed your expectations, all while building a new partnership with you.